AUTO BIOGRAPHY
The late Hon. Justice Christopher Olatunde Segun was born in Ijebu-Ode on the 1st day of November, 1933 to Mr. Joshua Olatunji Segun and Mrs. Florence Folorunsho Segun (nee Olusoga), both of blessed memory.
He was raised single handedly by his mother because his father died when he was only 5 years old.
He attended Christ Church School, Porogun, Ijebu-Ode for his primary school education and Ijebu-Ode Grammar School for his secondary school education.
He worked with the then Bank of British West Africa before going to read Law in the United Kingdom in the year 1957. He was admitted to the Inner Temple in England in the year 1959, and was called to the English Bar in the year 1962 after which he enrolled as a Legal Practitioner in Nigeria that same year in 1962.
He worked as a Pupil Counsel with S.O Abudu, Legal Practitioner, from 1962-1967, before setting up his own Law Practice in Lagos from 1967-1969.
He joined the lower Bench in the Judiciary of the then Western State Government and served in Ibadan, Ijebu-Ode, Abeokuta, Ilesha, and Sagamu and in 1974, he was appointed a Chief Magistrate.
He also rose to the position of Acting Chief Registrar in the Lagos State Judiciary before being elevated as a Judge of the High Court of Lagos State from 1983-1999.
He was appointed the Chief Judge of Lagos State in 1999, and he retired in the year 2001.
In his Legal and Judicial career, he travelled far and wide in Europe and America attending Seminars and Conferences, including the International Bar Conference, Commonwealth Judges Conference, World Jurist Conference, and The International Symposium on Economic Crime etc.
At the local level, he also attended the Nigerian Bar Association Conferences.
After his retirement from the Lagos State Judiciary, he served as Chairman, Lagos State Independent Electoral Commission from 2002-2007.
In 2004, he led a delegation comprising of the Commissioners of the Lagos State Independent Electoral Commission to monitor the American Presidential Election in Washington DC; an experience he cherished for the rest of his life.
He finally relinquished this post in January 2007, (but continued to serve the Government in an advisory capacity).
He was a favorite of his late uncle, Bishop Festus Oluwole Segun, who was the Anglican Bishop of Lagos from 1975-1985.
He had a very wide circle of friends which include the late Ogbeni Oja of IJebu-Ode, Chief Bayo Kuku, Professor Adetola Adebonojo, Professor Bolaji Akinsanya, Justice M. Kotun, Chief Bola Ige, all of blessed memory.
Some of his friends who are still alive include Oba Sikiru Adetona, the Awujale of Ijebu-Land, Chief Oyekunle Alex-Duduyemi, Chief Subomi Balogun, Chief Simeon Olakunrin, Engineer Ayo Jagun,Prince Akindiji Adedoyin, Chief Dr.Femi Olopade, Chief B.O. Benson, Chief Harry Akande, Justice Tajudeen Odunowo, Dr.Oladeide Williams and Mr.Bode Senbanjo, just to mention a few.
He was a committed Christian and he became a born again Christian on the 10th of January 1990.  He found spiritual succor and deep fulfillment in his Christian faith through The Redeemed Christian Church of God.
He was appointed an Elder in the Church  and a Trustee of the Church in 2007.
In his younger days, he was a member of the Ibadan Recreation Club, the Abeokuta Sports Club and the Ijebu-Ode Club.
He is survived by many children, grandchildren and great grandchildren.
Leave your tributes in the comment section below.
God Bless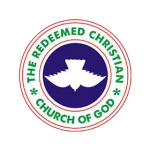 Jesus Christ the same yesterday, and to day, and for ever.
Hebrews 13: 8
Km 46 Lagos Ibadan Expressway, Redemption Camp, Nigeria.
Phone: +234-1-8447340, +234-0-7098213112
Email: [email protected]